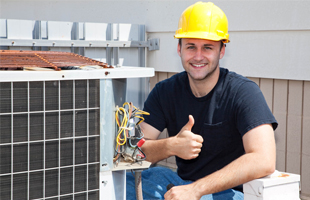 It's another hot day in Florida. You're used to this kind of weather. After all, Florida is world-famous as one of the great tropical areas in North America. If you're a snowbird, it might even be one of the reasons you decided to move to Florida in the first place. It shouldn't be a problem, as long as your air conditioning unit doesn't break down. And then, of course, it happens. Yep, your AC is on the fritz and the temperature is climbing past 100 outside.
This is not the kind of position you want to find yourself in, which means seeking out the best when it comes to Titusville air conditioning repair. Keep cool and carry on with fantastic air conditioning repair in Titusville, FL from a company you can trust!
Ordering a Repair
When your AC breaks down you can feel the impact almost immediately—and it isn't pleasant. As such, the last thing you want to be told in such a situation is that "you'll have to wait." That's why the best air conditioning repair teams are ready to go at a moment's notice. They can come over to your home, assess the damage, and repair it all in a short span of time. If the damage is extensive enough, you can obtain a quick quote from them as to the extent of the damage, the amount it will cost to fix, and how long the process will take.
Experience Counts
When it comes to quality air conditioning repair, experience counts. You want a team that's seen it all, done it all, and can help you no matter what. That's why the best teams have long track records of glowing customer service reports, and the benefit of experience, at their disposal.'
Don't sweat the small stuff with quality air conditioning repair services.