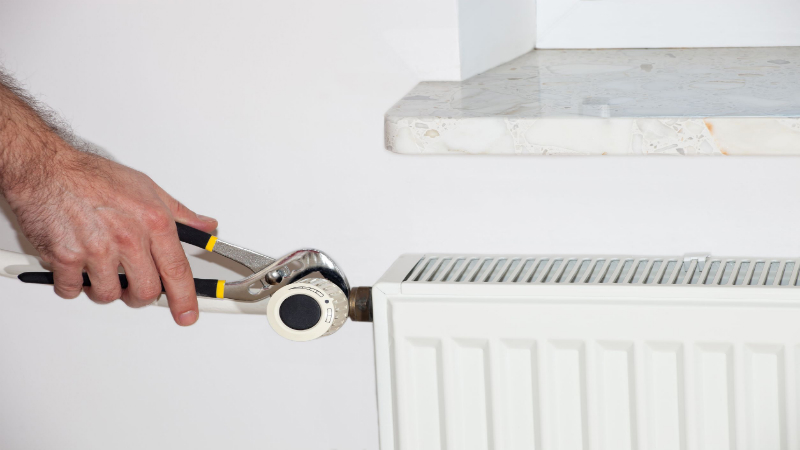 During a long, drawn out Chicago winter, your furnace is going to be asked to work hard to keep your home comfortable and warm. The majority of problems associated with a furnace will require the services of professional Chicago heating repair services; however, there are a few things that you can do before calling in the pros. Regardless of whether the problem is something that you can handle or whether you have to call a service repair company, attending to the problem quickly will help keep your energy bills down, ensure that the problem does not worsen and make sure you do not have to suffer long periods without heat.
Looking after the small issues:
If you notice a marked change in the way your furnace is performing there is bound to be something wrong. One of the things that you, as the homeowner, can do is check the condition of the filter. During the heating season it is always a good idea to either change or clean the furnace filter once a month, a clean filter improves air flow and keeps dust and dirt out of the rooms throughout the house.
In the event the furnace refuses to turn on or you sense the house is not being heated as it should it could be bad batteries in the thermostat.
Attending to the big issues:
Other than the filter and thermostat batteries, anything else should be dealt with by a professional. If your furnace begins to make loud, irregular noises, if it clicks on and off repetitively or it simply is not putting out heat, it is definitely time to call for Chicago heating repair services. Never attempt to deal with electrical or gas problems yourself, a furnace service technician can solve problems of this nature quickly, efficiently and safely.
If you find that your heating bills are creeping up month after month, bring this issue up with a heating pro; solve the problem early and save money on your heating bills.
When the temperatures plummet you want to be sure that your furnace will not let you down. If you are having a problem with your furnace, Heatmasters have the solution. For professional Chicago heating repair services you are invited to call Heatmasters Heating & Cooling, serving the area for over 65 years.