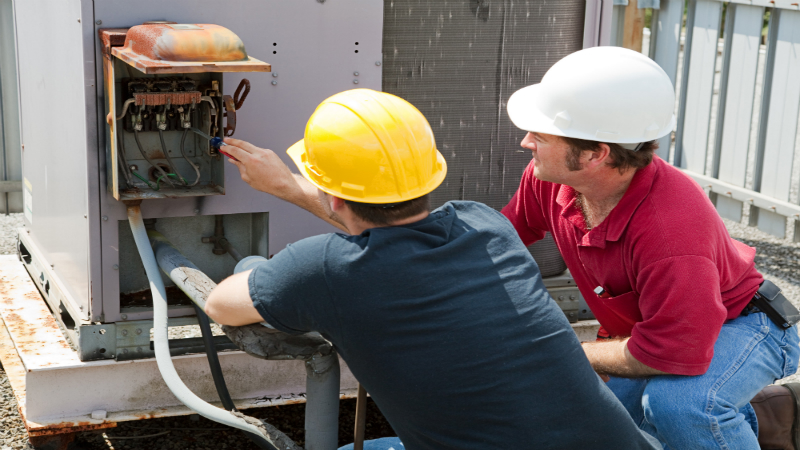 Commercial property owners often have to hire contractors to provide services for their buildings. When the commercial air conditioning system requires maintenance or repairs, hiring an expert contractor with expertise in industrial air conditioning is a must.
In the Lafayette region, as well as around the state, Calcasieu Mechanical Contractors, Inc. is the go-to contractor for installation, repairs, and maintenance of these large scale industrial air conditioning systems. With experience and expertise, as well as a history of working on a range of different projects throughout various industries, they have the teams, the services and the proven track record commercial property owners should be looking for.
Whether you are hiring a commercial air conditioning company for installation, repairs or maintenance, there are some important questions to ask about the industrial air conditioning service.
Past Project Scale and Scope
Not all commercial HVAC contractors have large scale commercial construction capability. Large projects require significant planning and fabrication, the use of specialized equipment, and the need for larger teams of installers than is required with smaller projects.
This is always important, but so is the unique experience of the company. Asking the company to provide information on past projects in the Lafayette area or across the state helps you to get an understanding of the scope and scale of the past jobs the contractor has completed.
Services Offered
It is always a good idea to choose a contractor that can manage all of the HVAC system maintenance and repairs after installation. The HVAC company knows the system and can provide customized options in maintenance service schedules and even repairs that minimize any downtime of the system, which is an essential factor for any business.
Look for contractors with a reputation in customer service and support. In choosing a proven commercial AC contractor, you have a trusted resource for ongoing maintenance and possible emergency repair services needed on the industrial HVAC system.
Follow us on Facebook for more information!!