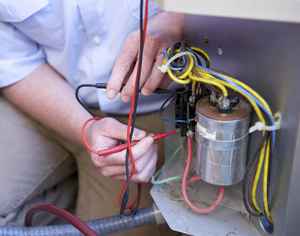 Every home heating and cooling system will need a repair from time to time. What you want to do is avoid any major repairs if possible. By using these three tips as part of the ongoing maintenance, it's possible to minimize the potential for any type of major HVAC repair in Birmingham AL and enjoy years of reliable service from your system.
Change Your Filters on Time
Many issues with HVAC systems are triggered because the filters are not changed. Make sure you know how many filters are part of your home system and set up a schedule for changing them. Keep in mind that you should use a filter that's recommended by the manufacturer. You may also want to change the filters more often than recommended if you have pets or anyone in the home smokes.
Have an Annual Inspection
An annual inspection is the foundation for your ongoing system maintenance. During the inspection, it's possible to identify any minor issues that have the potential to cause costly and complex repairs later on. By taking care of those issues now, you increase the odds that any HVAC repair Birmingham AL needed will be a simple and relatively inexpensive one.
Be Aware of Any New Sounds or Scents
Even with regular maintenance, it pays to note when there's any change in the sounds that your system makes. You should also be aware of any new scents that seem to come from the outdoor unit or from the inside vents. Instead of writing them off as signs that the system is getting older, call for help immediately. A HVAC repair Birmingham AL now could save a lot of money later.
With the right approach, there is no reason why your home heating and cooling system won't last a decade or longer. Work out a maintenance schedule and know what to do if anything out of the ordinary occurs. In the long run, you'll save a lot of time, money, and frustration.
Like us on Facebook for more updates.