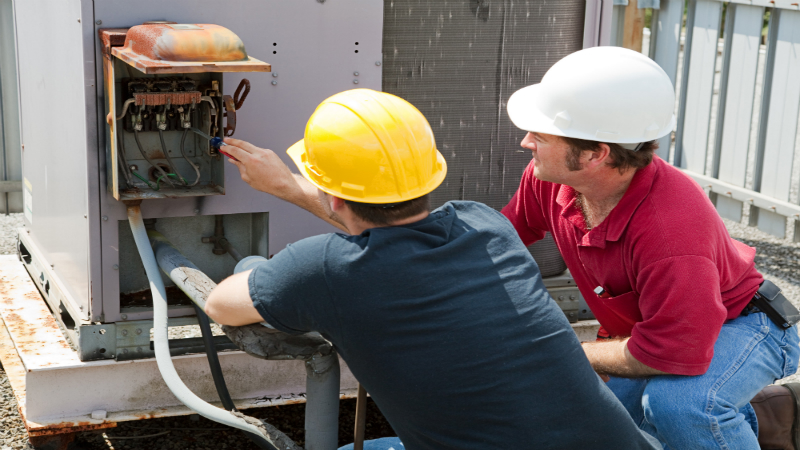 When a property owner adjusts the thermostat of her climate-control equipment, she expects for the furnace to turn on within a few minutes. Occasionally, the furnace won't work, and this is when a homeowner requires furnace repair in Ravenswood as soon as possible. Furnaces can have a variety of malfunctions, but a trained technician has the diagnostic tools necessary to troubleshoot the device's problem. With diagnostic equipment, our technicians can access the schematics of hundreds of brands and models of furnaces that use different types of fuel.

We Can Determine What Is Wrong with a Furnace

While a furnace can have a broken thermostat, this device will often stop working for other reasons. If a furnace has damaged electrical wiring or the natural gas lines aren't providing fuel, then it is impossible to turn on the heating equipment with the thermostat. In addition, the furnace could have malfunctioning switches or connectors between the components of the device. A furnace repair Ravenswood technician will remove the cover from the heating equipment to check its mechanisms for problems. In some cases, there is a thick layer of dust on the components, and also, the air filter is clogged with dirt, making it impossible for the furnace to operate without overheating.

Our Technicians Verify that the Heating Devices Are Safe to Use

After the furnace is working again, the technician will verify that the equipment is working optimally. The blower of the furnace should cycle correctly to provide warmed air throughout a building, and a technician will check to make sure that the heat is circulating correctly. An important part of your Ravenswood furnace repair service is checking the exterior venting systems for problems to ensure that dangerous gases are not remaining inside a structure.