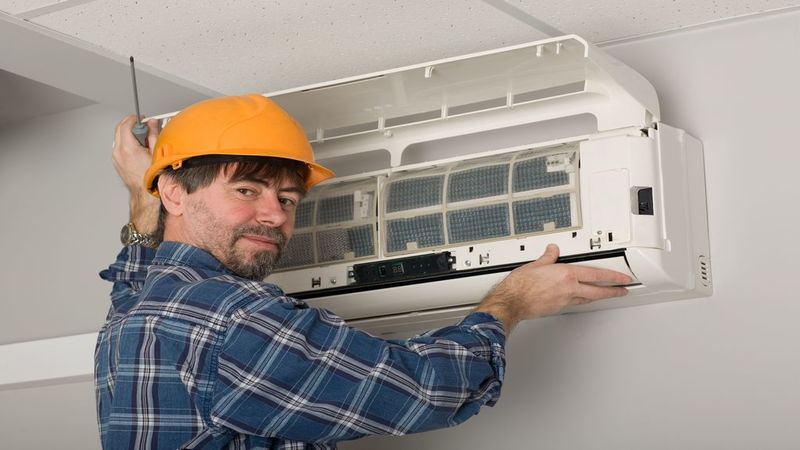 Beat the heat this summer with the installation of a new air conditioning system. With the weather quickly changing, air conditioner replacement in Sylvania OH should happen now and not in the middle of the summer when the heat and humidity are out of control. Excessive moisture in a home can result in unnecessary and unwanted mold growth.
If an air conditioner is more than ten years old, its energy efficiency is probably very low and an owner is paying high energy costs for no reason. A new air conditioning unit will help to pay for itself with energy savings over the years.
Maintenance
Yearly maintenance on an air conditioning unit will help to extend its life. When an air conditioner has been neglected for years, the life expectancy dramatically drops. Maintenance should include cleaning the outside condensing unit and testing the refrigerant level. The connectors should be cleaned, the motor oiled, an inspection of the indoor coil and drain, measurement of the temperature rise and calibrate the thermostat.
Saving Money
Another reason this time of the year if a good time for air conditioner replacement in Sylvania OH is because many heating and cooling companies are offering specials or rebates on their air conditioning units. An individual can save money on the purchase and on their energy costs.
Reputable Heating And Cooling Company
A reputable heating and cooling company should provide emergency service, including 24 hours a day, seven days a week. The company should be able to service all makes and models of HVAC systems. Offering instant financing for a customer is another added benefit in addition to outstanding customer service.
An HVAC company should provide free estimates on new installations. If a company wants to charge an individual to provide an estimate of a new air conditioner, the owner should locate another company.
When the new air conditioner is installed, a homeowner should also consider air filtration in their home. Not only should they regularly replace their air filter in their furnace, but they should also consider an entire house air filtration unit for easier breathing and a cleaner home. Contact us for more information about your air conditioning needs.