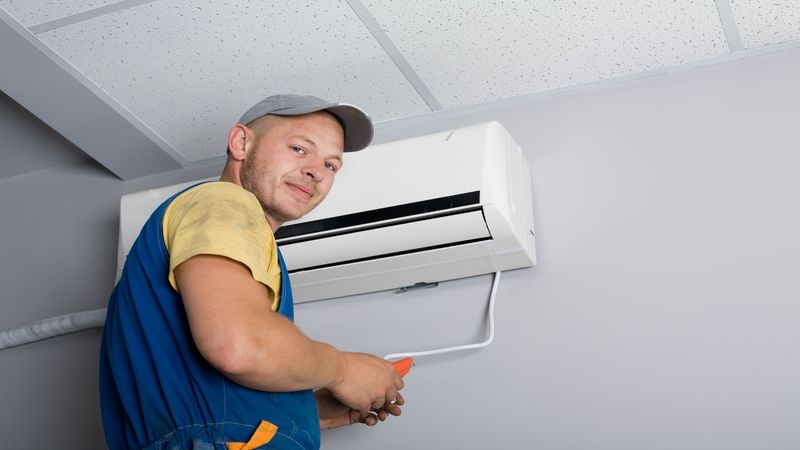 HVAC, or Heating Ventilation and Air Conditioning, is important to all homeowners in Niles. This is the system inside of your home responsible for providing the heating and air conditioning, as well as the ventilation. Having a system that is in proper repair will provide you with comfortable temperatures throughout the home, reduced energy usage, reduced allergies and so much more.
Properly Working HVAC Systems
You can ensure your HVAC system is properly working through an annual maintenance inspection. This inspection is provided by a trained specialist who will thoroughly inspect the system and make any needed repairs. Individuals living in an older home may benefit from the addition of a new HVAC system. If this is the case, the specialist can help provide your home with a brand new energy-efficient system. If there are problems before it's time for a check-up, it's a good idea to go ahead and call in a repairman rather than wait. Procrastination could not only cause more damage – and higher costs to make repairs.
Choosing an HVAC Specialist
Not all technicians will offer the same price for their HVAC services in Niles, and if you do not want to spend more than necessary for the visit, do a little research before selecting a company. While you are comparing the costs, be sure that you also do a bit more research and learn facts such as whether the company holds a license in the state of Illinois, the type of service they offer, and the number of years of experience the company has in the area.
Be sure that you ask for referrals from any HVAC company you are considering. Any good company should be able to offer you three to four contacts. Contacting these references will provide you with information about that company that could make or break the decision. It takes only a few seconds to ask for references and only a little while longer to check those references and make a more confident choice.
What to Expect
Your HVAC specialist will make you feel confident in their ability to provide quality services from the very first time you speak. Before they begin working on your home a contract should be signed by both parties and a copy given to you. This contract is your protection and should be kept in a convenient location, easily accessible when you need it.
Local Heatmasters Heating & Cooling specialists in Niles will inspect your HVAC system, looking for any signs of wear and tear, damage, or destruction. They'll inform you of the findings and determine the next steps to take.