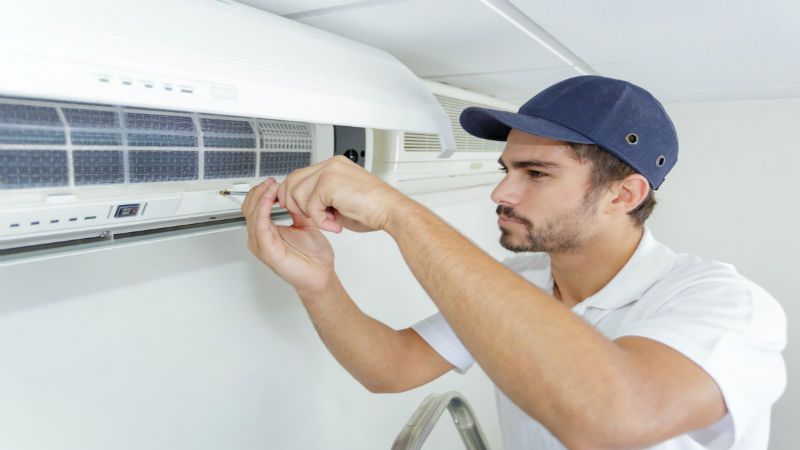 Most people don't think twice about their Geneva air conditioning once cool autumn temperatures arrive. After all, keeping their homes heated is more on their minds. However, to ensure the AC works great when summer returns, people need to be aware of a few fall-time maintenance tips.
Clean the Outdoor Unit
Over the summer, the AC's outdoor unit might have gotten cluttered with debris. Ideally, people want to hose off the outdoor unit weekly during the summer to prevent leaves, grass clippings, and sticks from building up in the unit. But many people forget to do this, which is why fall is the perfect time to give the outdoor unit some TLC.
Purchase an AC Cover
After cleaning off the AC unit, cover it with an AC cover. These covers are available at local home improvement or hardware stores. They're essentially made from the same material grill covers are made from, a lightweight, weather-resistant fabric. People want to cover their outdoor AC units to protect the fans from moisture and ice.
Wipe Down the Indoor Air Handler
Clean the indoor air handler to remove any dust or debris. One doesn't have to open the handler. A quick exterior wipe-down is all that is needed. Cleaning the indoor handler keeps dust from entering the furnace and affecting the home's indoor air quality.
Although it'll be many months before one needs their Geneva air conditioning again, it's a good idea not to forget this essential climate control system. For more AC tips, check out Blue Frost Heating & Cooling.